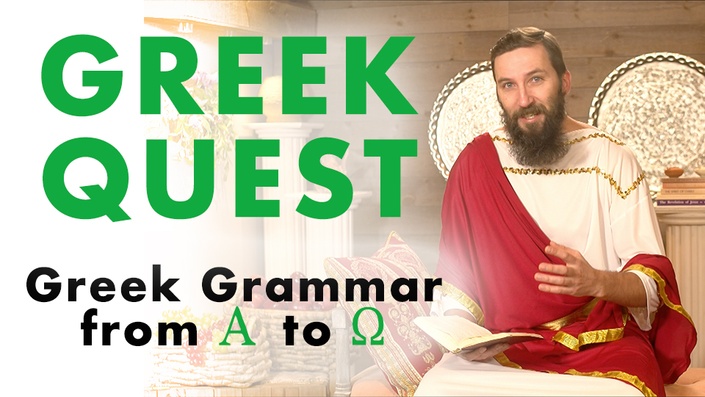 Greek Quest
A beginner friendly video course of the Biblical Greek: from Alpha to Omega.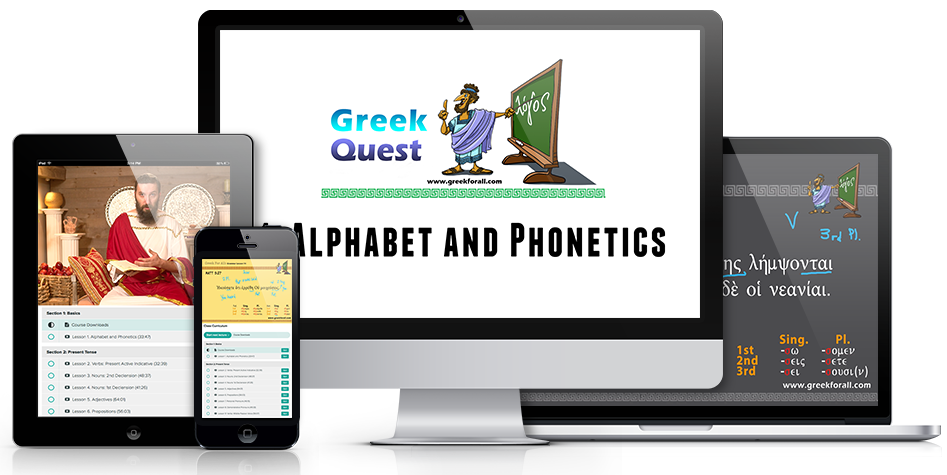 LEARN BIBLICAL GREEK

So you'd like to learn Biblical Greek? Awesome!
You might be asking yourself: Where should I start? Which materials to use? What words to learn and how many? How to keep track of the progress? And where to receive timely feedback making sure that the learning is right?
This is where I can help.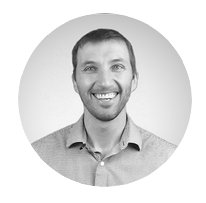 HI, I'M STAN KONDRAT

I am a PhD in New Testament student with emphasis in NT linguistics & the apocalyptic literature.
I've studied Greek for 21 years and have been teaching it for 7.
I created Greek Quest video course to help anyone to learn Biblical Greek at their own pace in the comfort of their home. Greek Quest gives you everything you need to learn Biblical Greek.
In Greek Quest, I'm going to guide you step-by-step through the process of learning Biblical Greek. With high-quality videos, numerous examples from the Bible, and the homework you'll start learning Greek in no time. In fact, by the end of the 1st video you will be able to read Greek, by the end of the 7th one you will translate some very famous Bible verses, and by the end of the course you should be able to work with the Greek New Testament on your own.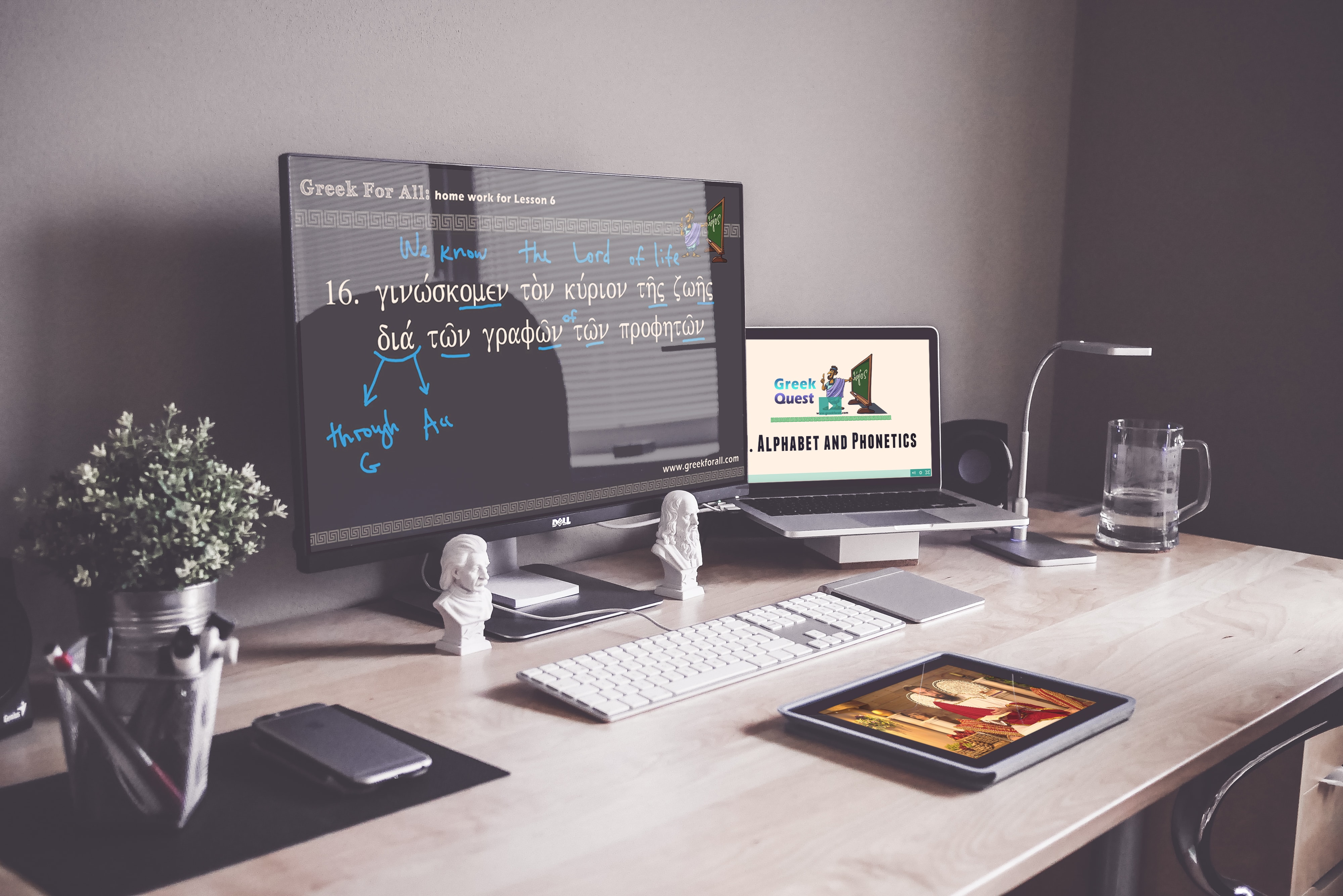 COURSE INFORMATION

Greek Quest was built with the student in mind. If you're a person who always wanted to learn Biblical Greek and you're looking for help with each step along the way, this is the course for you.
25 high-quality video lessons. There are five distinct sections with 25 videos (over 28 total hours!), taking you from the alphabet to independent reading of the Greek New Testament.
The Textbook.

A seventy-eight page manual accompanies the videos. It contains all the grammar materials, vocabulary and homework.

The Answer Key.

A companion book to the Textbook. It provides literal translations to all 470 exercises contained in the course.

Gain exclusive access to a Facebook community to discuss coursework, ask a question, exchange ideas, and provide assistance to your fellow classmates.
EACH LESSON CONSISTS OF THREE PARTS:
1. Professor "The Mighty Hair," a homework expert, leads students through their homework paying attention to the hardest examples.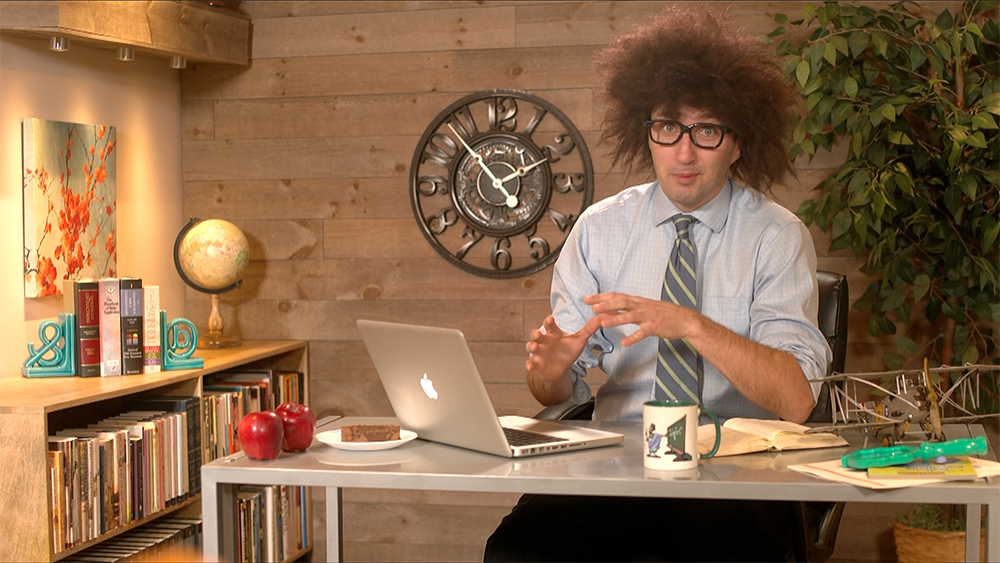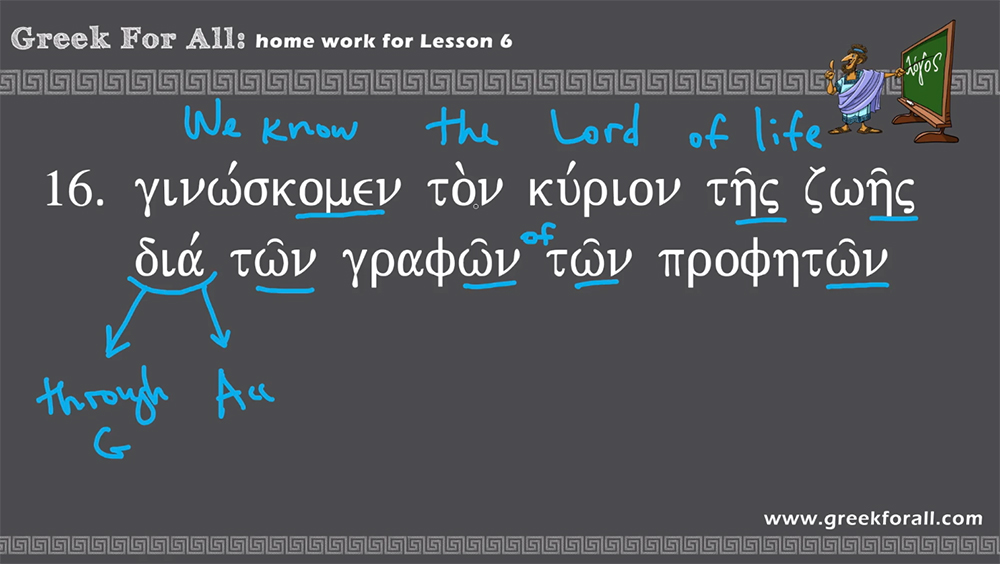 2. The grammar guide (the host) explains the Greek grammar in a beginner friendly way, so anyone can learn and understand it.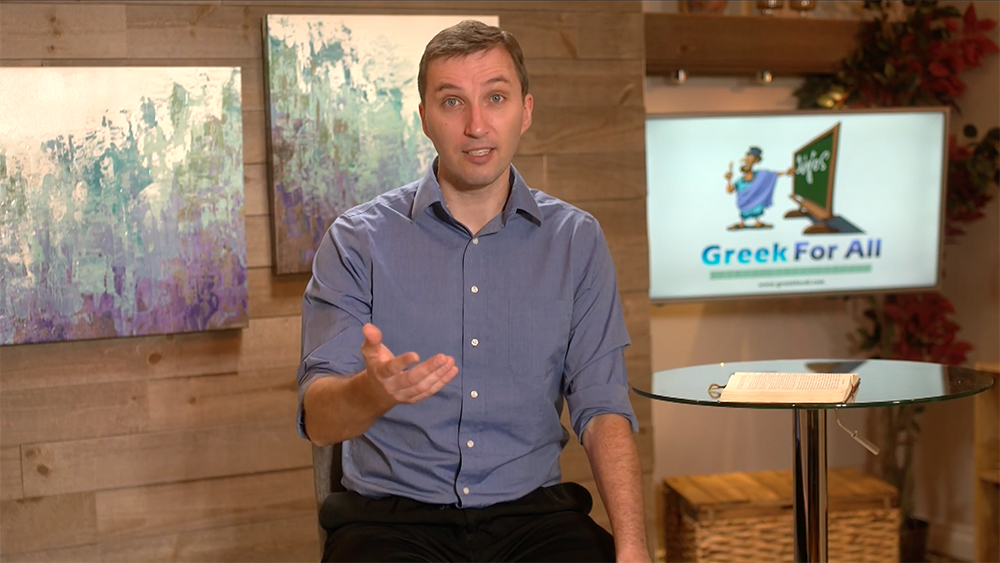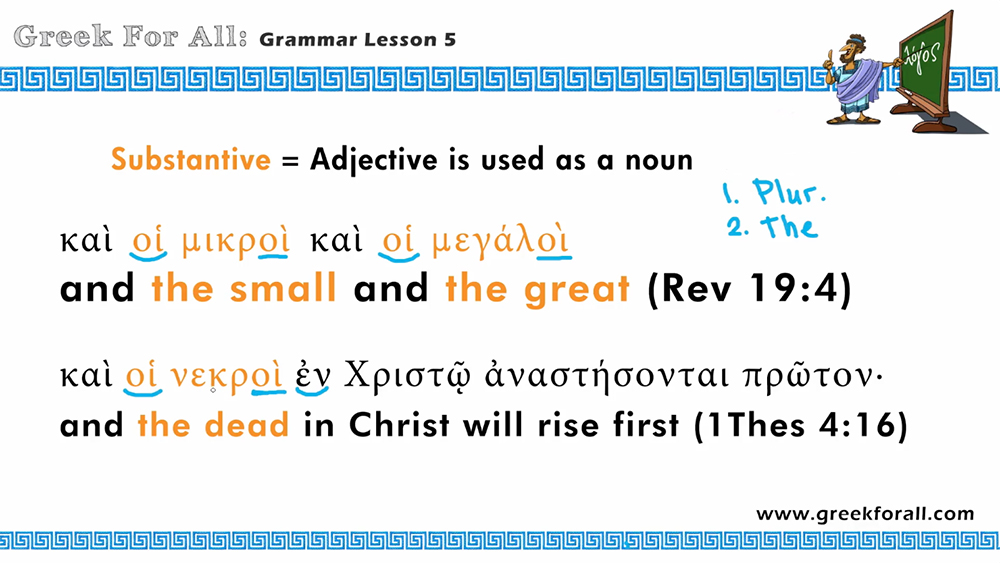 3. The Greek sage illustrates where and how the newly learned grammar is used in the Scripture.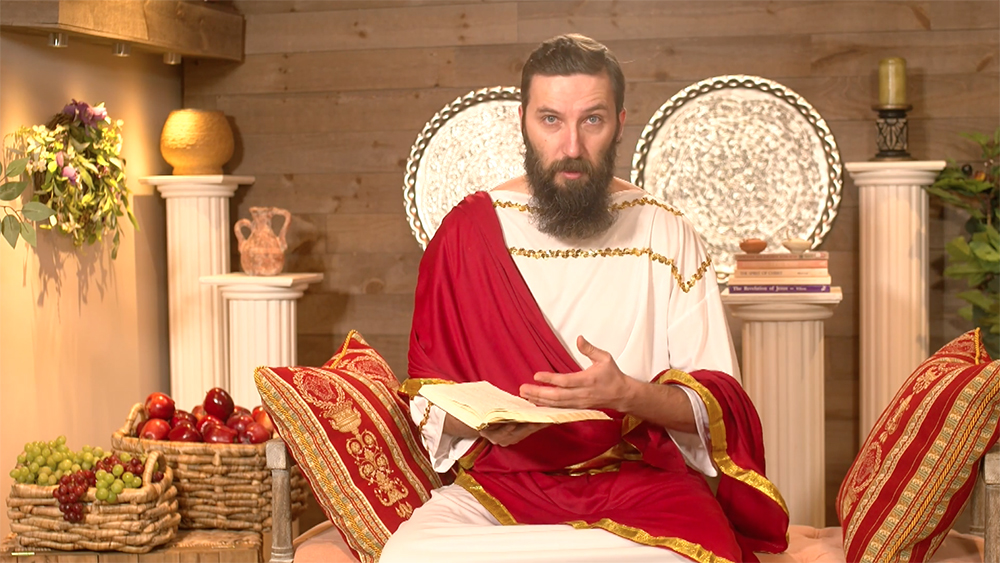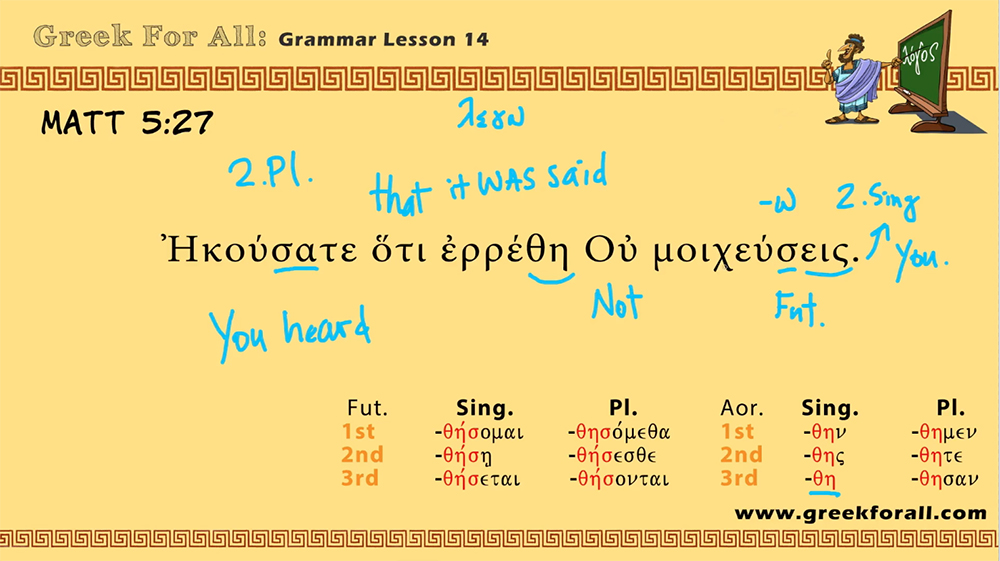 WHO THIS COURSE IS FOR

GREEK QUEST is designed for people seeking to take their study of the Scripture to another level, deeper and more meaningful.
Whether you are a young professional, seminary student, lay person or an experienced pastor, go no further!
Theology students on Bachelor and Master levels. Whether you are planning to enroll into formal classes or already in, this course can prepare you for the Greek classes, help to pass comprehensive exams, and overall will systemize the grammar in a logical way.
Clergy/ministers. No matter how many years of service you have, the ministry in the 21st century demands a deep understanding of the Bible. Whether you need to answer your church member's question or prepare apologetics of your faith, the Greek is invaluable tool. It is simply a must for anyone who interprets God's holy word.
All believers. Whether you belong to a big church or meet with friends at home for a Bible study, this course could assist you in deepening your understanding of the Scripture. Study by yourself or unite with friends. It could be a rewarding and unforgettable experience.
LEARN GREEK. LOVE GOD.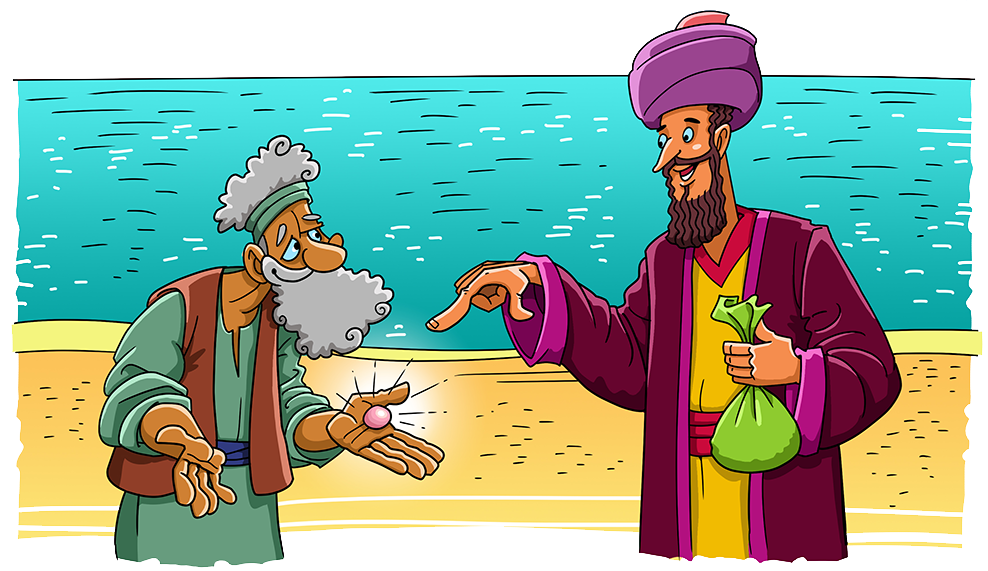 PRICE

Greek Quest covers the information which would normally be taught in 3 units/credits in universities. The usual price for the formal Greek Grammar class in North America, Europe or Australia would range between $2500-4000 USD. Greek Quest is priced at $197.
You will get all the information which university students receive in their formal class (and maybe more) with the 92% saving. It's a pretty good deal!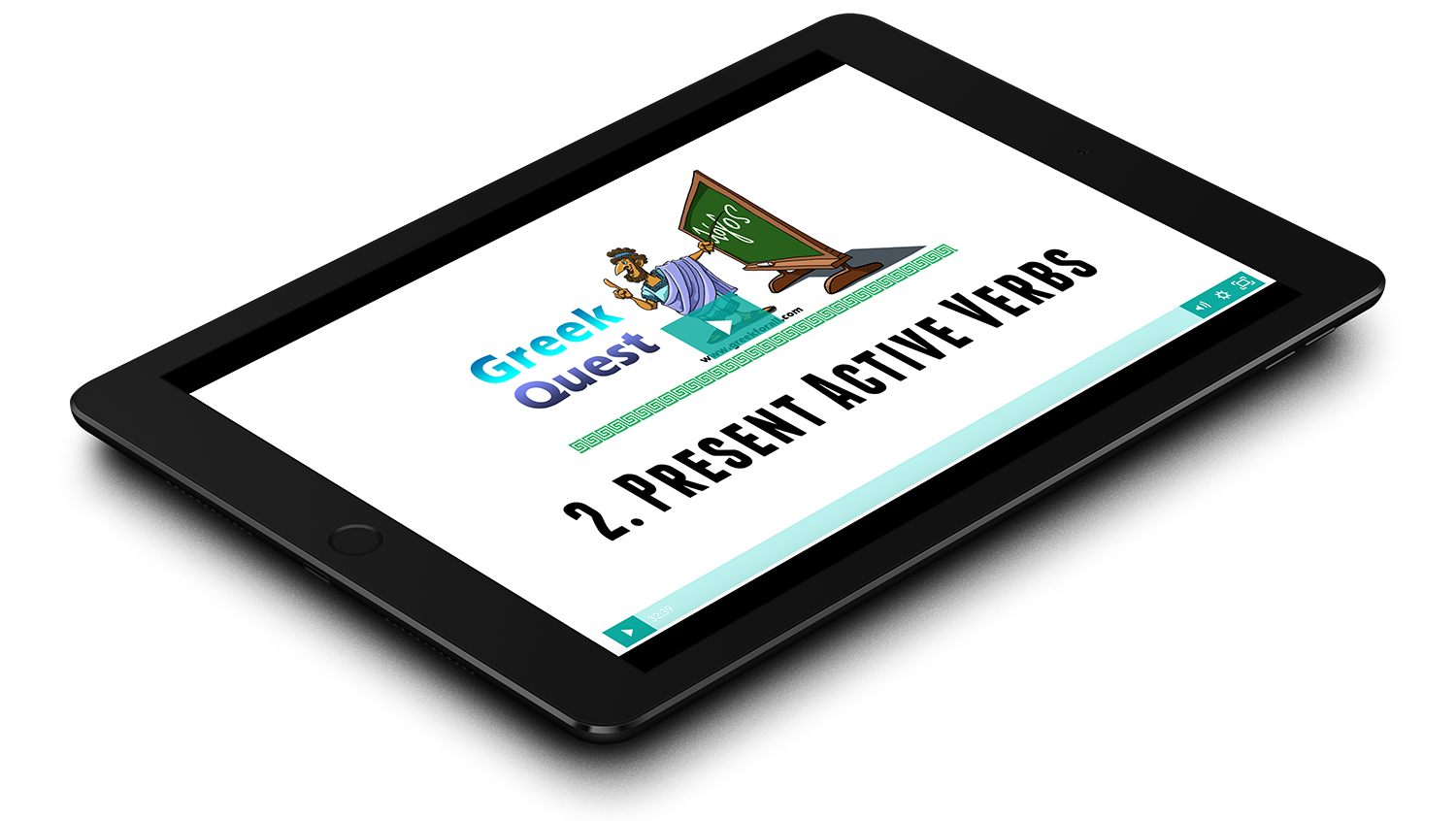 Real Reviews from Real Humans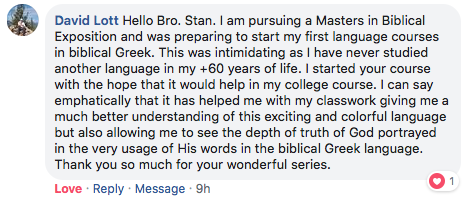 Course Curriculum
Section 1: Basics
Available in days
days after you enroll
Section 3: Imperfect, Aorist and Future Tenses
Available in days
days after you enroll
Frequently Asked Questions
When does the course start and finish?
Once you've enrolled, you have lifetime access to the course. Work at your own pace—there is no deadline to finish.
How long do I have access to the course?
You will have lifetime access to the course.
What if I decide the course isn't for me?
We will be happy to issue you a refund within the first 14 days after your purchase date if you're unhappy for any reason.
What tools/skills do I need to complete the course?
Access to a computer and Internet, a pen and a notepad to do your homework. All the materials are provided inside of the course. The books are in PDF, so you'll need Adobe Reader (free software). If you prefer to print the books, you'll need a printer. Regarding the skills, Greek Quest will take you from "Zero" to Hero. If you can read and comprehend English, then you're set. All you need is a desire to learn.
Will I get access to the full course all at once?
Yes. All the course lessons are available upon enrollment.
What do I do if I need help?
If you need help with something related to the course, feel free to ask our vibrant community inside the Facebook group. You can also send me an email at
[email protected]
Thanks!